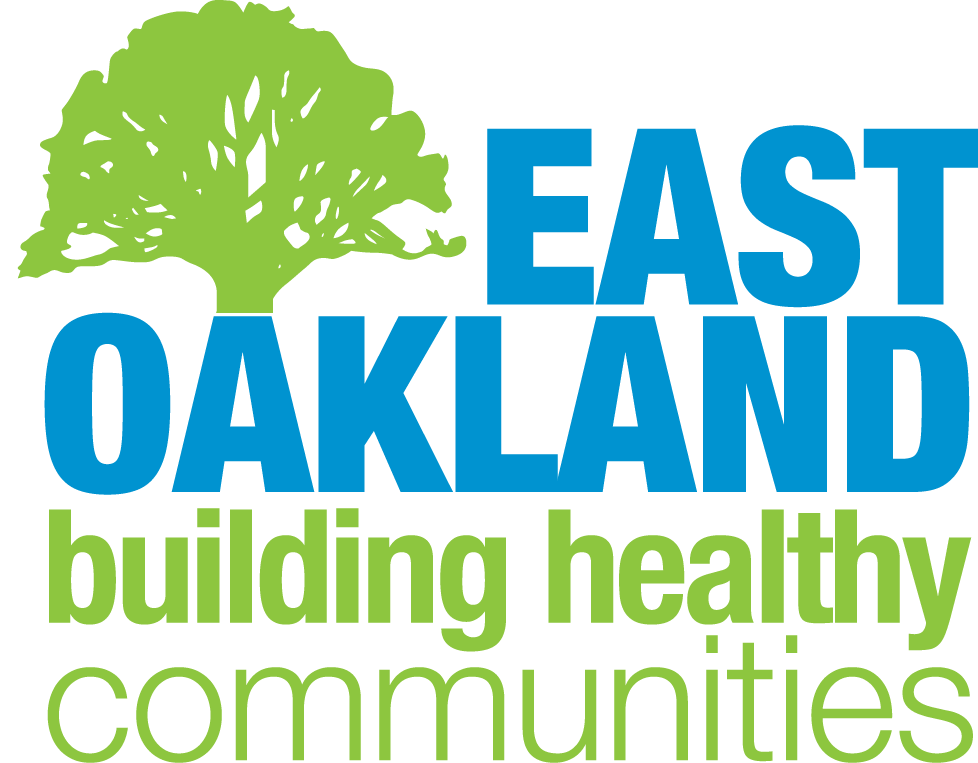 In five years, we want our kids to be able to run, walk and play in safe neighborhoods. We want more grocery stores where we can buy healthy food, and more places where we can easily see a doctor or a nurse. We want to live in an East Oakland where people can find jobs and kids go to good schools.
Building a healthy East Oakland is an act of love – for our children, our neighbors and this place we call home. It won't be easy, but we're used to hard work. By joining together, we will make our home what we dream it can be, for our families, friends and community.
We are one of 14 sites selected by The California Endowment to participate in the statewide Building Healthy Communities initiative, a 10-year comprehensive community initiative that is creating a revolution in the way Californians think about and support health in their communities. In 14 places across California, residents are proving that they have the power to make health happen in their neighborhoods, schools and with prevention—and in doing so, they're creating a brighter future for their children and for our state.
We are hosted by the Alameda County Public Health Department, funded by The California Endowment and fiscally sponsored by Community Initiatives.
Donate to East Oakland Building Healthy Communities
Is my donation and credit card info secure?
Yes, the security and confidentiality of your information is our highest priority. We will not sell, trade or share your personal information with anyone else, nor send donor mailings on behalf of other organizations, and we will only share personal information if you have given us specific permission to do so.
Is my donation tax deductible?
Yes, we are a fiscally sponsored project of Community Initiatives, which is a public 501c3 organization recognized by the IRS. Your donation is tax-deductible to the fullest extent permissible by law.
How do I know that my donation was made successfully?
You will receive an emailed receipt immediately after your donation is submitted and your credit card is processed. Your donation will also show up on your bank or card statement within 1-3 business days.
Do I get a receipt?
Yes, a receipt is sent to your email inbox once your donation is processed. Please be sure to keep a copy of your receipt for tax purposes. If you select a recurring donation, you will be sent an individual receipt each period when your donation is processed.
Is my donation private?
We will not share or sell a donor's personal information with anyone else, nor send donor mailings on behalf of other organizations.